March 2018 Favorites
I thought it would be fun if I took a moment each month to let you know what things are currently striking my fancy, so here goes the March installment!
[This post contains affiliate links. If you purchase something through my link, I will receive a small commission at no additional cost to you. Thanks for supporting Notes from Jessie!]
CURRENT FAVORITES: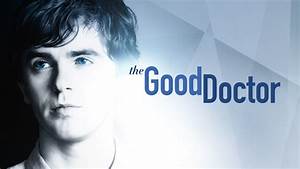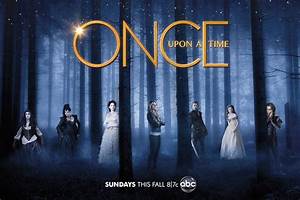 BOOKS:
I've been reading Gone With the Wind by Margaret Mitchell, which reads surprisingly fast for such a long (959 pages, you guys!) book, and despite the pro-Confederacy perspective, it's been very intriguing and eye-opening to life in that region in that era.
QUOTE:
"By believing against all odds and loving against all odds, that is how we are to let Jesus show in the world and to transform the world." --Frederick Buechner
Isn't that beautiful? We let Jesus show in the world-- and TRANSFORM the world-- when we just choose to believe and love against all odds! That kind of attitude flies directly in the face of our culture that's so saturated with news of hurt, anger, and disaster. It forces us to choose bravery instead of playing it safe. It requires that we take risks and give away pieces of ourselves without knowing how things are going to play out. But it also promises that all of those things will be used if we let them, and isn't that far better in the end?
MOVIES/TV SHOWS:
I've been catching up on The Good Doctor (it's really hard for me to actually keep up with shows that are currently on air), and I like the twist is presents to the stereotypical hospital drama.
I also watched the most recent season of Once Upon a Time, which I love, but it seemed even more convoluted, which made it hard for me because I like to multitask, and it demanded a lot of my attention this time around. Still very good, though!
I went to see I Can Only Imagine with my family, and it was pretty good, too! I wasn't familiar with the story, which is essentially the biography of MercyMe's vocalist, Bart Millard. It was at times funny, poignant, touching, sad, and beautiful.
SONG:
I can't get Cory Asbury's song Reckless Love out of my head these days, you guys. It literally has been on a loop for the last couple weeks. We sang it in our community group one week, I heard it on the radio in my car, and we sang it at church, all in the span of a few days. And then I stumbled upon the acoustic version on YouTube. So good!
FOOD:
I've been going through leftovers a lot this month, trying to use up what I have instead of just making new things all the time, so I haven't been too creative in the kitchen lately. But I did make a delicious shrimp biryani dish that my friends and I loved!
MEMORIES FROM MARCH:
This month, I spent even more time with friends and family, celebrating various birthdays. It was so much fun to see everyone and get to enjoy one another's company. The best was my sister's 25th golden birthday, which I got to help a lot with. We went all out with the black and gold decor and lots of treats for all the guests. It was a great time!
I also started working on my coaching business full-time, which has me excited for all the opportunities to help women live more joyfully, simply, and intentionally!
LOOKING FORWARD TO IN APRIL:
I'm looking forward to a girls' night with my college roommates, a potential reunion with another college friend, and getting to help my cousins move once their new house is finished!
I'm also going to be launching a new course (read: labor of love, passion project) I've been working on! I'm putting together a course to help women live joyfully, simply, and intentionally by clearing out the clutter, figuring out their finances, managing their time, and living lives guided by their unique purpose and priorities. You can learn more here.
What were some of your favorite things this month? I'd love to hear from you in the comments!