April 2018 Favorites
I thought it would be fun if I took a moment each month to let you know what things are currently striking my fancy, so here goes the April installment!
[This post contains affiliate links. If you purchase something through my link, I will receive a small commission at no additional cost to you. Thanks for supporting Notes from Jessie!]
CURRENT FAVORITES: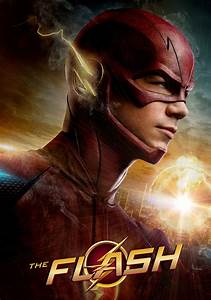 BOOKS:
I've been reading The Woman Who Died a Lot by Jasper Fforde, the next book in the series of Thursday Next novels, which has been pretty good! I also read Station Eleven by Emily St. John Mandel, which I thoroughly enjoyed. I had a really good conversation about what life would look like without technology with some friends last week after having read it. I read Some Kind of Happiness by Claire Legrand, which I enjoyed, and Uninvited by Lysa TerKeurst, which was so good and touched my heart in more ways than one. I enjoyed Dolly Parton's Dream More and Charlie Lovett's The Lost Book of the Grail, too. Clare Mackintosh's I Let You Go was a little darker than I typically go with my reading, but it made a nice contrast with Flat Broke With Two Goats by Jennifer McGaha. April was a busy reading month, as I had to catch up on my Goodreads challenge after the time it took me to make it through Gone With the Wind in March!
QUOTE:
"Rush always leads to ruin." - Tauren Wells. I tend to rush through everything from projects to health to life as a whole, trying to constantly be getting ahead, but I'm learning that's not the right way to do it. Haste makes waste, right? When I rush, I don't do my best, and I often have to backtrack and do things over again in order to do them the right way. It's actually more efficient to do them the right way the first time, even if it takes a little longer. And when I rush ahead in life, I find myself unprepared for what I face because I didn't let the waiting do its work in refining my character.
MOVIES/TV SHOWS:
I've been watching Jane the Virgin, which I'm enjoying more than I thought, given the overdramatic nature of the telenovela satire. It has some really good parts, though! I also watched the new season of New Girl on Netflix (love me some New Girl!), which was hilarious as always. And I've been watching Flash on Netflix, which has also been really good!
SONG:
"She's With Me" by High Valley has often been playing when I get in my car or change stations lately, and I'll take it! It's such a sweet testament to staying by someone's side through both good and bad. And it has a catchy tune to beat!
FOOD:
I had a friend in town for a couple days, and we made some delicious arroz con pollo (although I used cauliflower rice) and some shrimp stir fry that were both so good! And then I proceeded to share my recipe arsenal with my friend, so I'm sure there will be more amazing meals for us in the future!
MEMORIES FROM APRIL:
My freshman roommate came for a couple days, and it was so good to reconnect with her! I hadn't seen her since August, and she'd gotten engaged since then, so it was especially sweet to get to talk all things wedding planning.
I also went to the Tenth Avenue North and MercyMe concert, which was so much fun! I love both bands, and I spent quite a bit of time listening to their music before the concert so I could sing along to each and every song because I think that's the best way to enjoy concerts!
LOOKING FORWARD TO IN MAY:
I'm looking launching my Decluttering Bootcamp, which goes live today! But it's not too late if you haven't signed up yet; you can still do that here!
I'm also super excited to travel to North Carolina for my friends' wedding in a few weeks! And to get to go to the Kenny Chesney and Thomas Rhett concert this weekend-- it will be my first country concert, and I'm so excited!
What were some of your favorite things this month? I'd love to hear from you in the comments!